The magnetic particle brake will constantly generate friction and heat when it is working, which is why it will heat up. Specifically, the following are several reasons for the heating of magnetic particle brakes: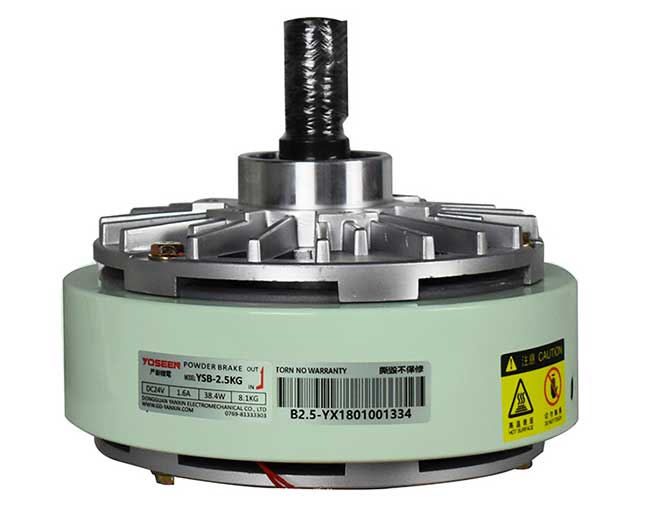 Magnetic particle friction: Magnetic particle brakes achieve braking by making magnetic particlerub between the brake's friction disc and the friction lining. During the movement of the brake, the magnetic particle will continue to rub, thereby generating heat.
Kinetic energy conversion: The magnetic particle brake needs to convert kinetic energy into heat energy to achieve braking when it is working. It takes a certain amount of time for kinetic energy to be converted into heat, and this conversion is unavoidable, causing the brakes to heat up.
Wear and Aging: As the brakes are used, the brake linings and discs wear and age over time. Wear and aging can cause changes in the coefficient of friction, which can cause the brakes to heat up.
Electromagnetic coil: The electromagnetic coil in the magnetic particlebrake needs to generate a magnetic field through a current to generate braking force when it is working. The reluctance created by current passing through the solenoid coil is another reason for the brake to heat up.
If the brakes are run for long periods of time or at high speeds, more heat will be generated. If the brakes cannot dissipate heat effectively, the temperature will continue to rise, which may affect the performance of the brakes or even cause the brakes to fail. Therefore, the heat dissipation design of the brake is also very important.