Industrial CO2 extraction equipment configuration table
| Type | Specification | Pressure | Combined type |
| --- | --- | --- | --- |
| 100L | 50L*2 | 40Mpa | 2 extraction vessels & 2 separators |
| 200L-A | 50L*4 | 40Mpa | 4 extraction vessels & 3 separators |
| 200L-B | 100L*2 | 40Mpa | 2 extraction vessels & 2 separators |
| 300L-A | 50L*6 | 40Mpa | 6 extraction vessels & 3 separators |
| 300L-B | 100L*3 | 40Mpa | 3 extraction vessels & 3 separators |
| 300L-C | 150L*2 | 40Mpa | 2 extraction vessels & 3 separators |
| 400L | 200L*2 | 40Mpa | 3 extraction vessels & 3 separators |
| 600L-A | 150L*4 | 40Mpa | 4 extraction vessels & 3 separators |
| 600L-B | 200L*3 | 40Mpa | 3 extraction vessels & 3 separators |
| 800L | 200L*4 | 40Mpa | 3 extraction vessels & 3 separators |
| 900L | 300L*3 | 35MPa | 3 extraction vessels & 3 separators |
| 1200L | 300L*4 | 35MPa | 4 extraction vessels & 3 separators |
| 1800L | 600L*3 | 35MPa | 3 extraction vessels & 3 separators |
| 2100L | 700L*3 | 35MPa | 3 extraction vessels & 3 separators |
| 2000L | 1000L*2 | 35MPa | 2 extraction vessels & 3 separators |
| 3000L | 1500L*2 | 35MPa | 2 extraction vessels & 3 separators |
| 4000L | 2000L*2 | 35MPa | 3 extraction vessels & 3 separators |
| 6000L | 3000L*2 | 35MPa | 2 extraction vessels & 3 separators |
| 450L | 150L*3 | 40MPa | 3 extraction vessels & 3 separators |
| 1500L | 500L*3 | 35MPa | 3 extraction vessels & 3 separators |
| 1800L | 600L*3 | 35MPa | 3 extraction vessels & 3 separators |
| 3000L | 1000L*3 | 35MPa | 3 extraction vessels & 3 separators |
| 4500L | 1500L*3 | 35MPa | 3 extraction vessels & 3 separators |
| 6000L | 2000L*3 | 35MPa | 3 extraction vessels & 3 separators |
| 9000L | 3000L*3 | 35MPa | 3 extraction vessels & 3 separators |
Notes
On the basis of studying the three-extraction and two-part supercritical CO2 fluid extraction equipment, we can consider how to use the supercritical CO2 extraction equipment to reduce operating costs, increase the processing capacity and extraction rate of materials, and let us consider more for customers.
The three-extraction two-part series operation method we developed is the lowest cost, and at the same time, it also has the largest raw material processing capacity per unit of time.
Five features of industrial CO2 extraction equipment
The Industrial scale supercritical CO2 extraction equipment (SCFE) has good versatility, and the design is suitable for the industrial production of a variety of materials. The need is to expand at any time and double the processing capacity and capacity;
The layout of the Industrial scale SCFE is scientific and reasonable, the extraction rate is high, the production time is short, the energy consumption is low, and the product quality is stable and reliable;
The operating parameters are designed and selected to achieve the best cost performance of the device;
It adopts multiple separation technologies to integrate and optimize, and according to different processing quantities, it is designed according to different process routes, and the maximum amount of equipment investment is reduced by customers.
Fully automatic control of the entire process operation, automatic acquisition of data record storage and remote monitoring, and remote technical support.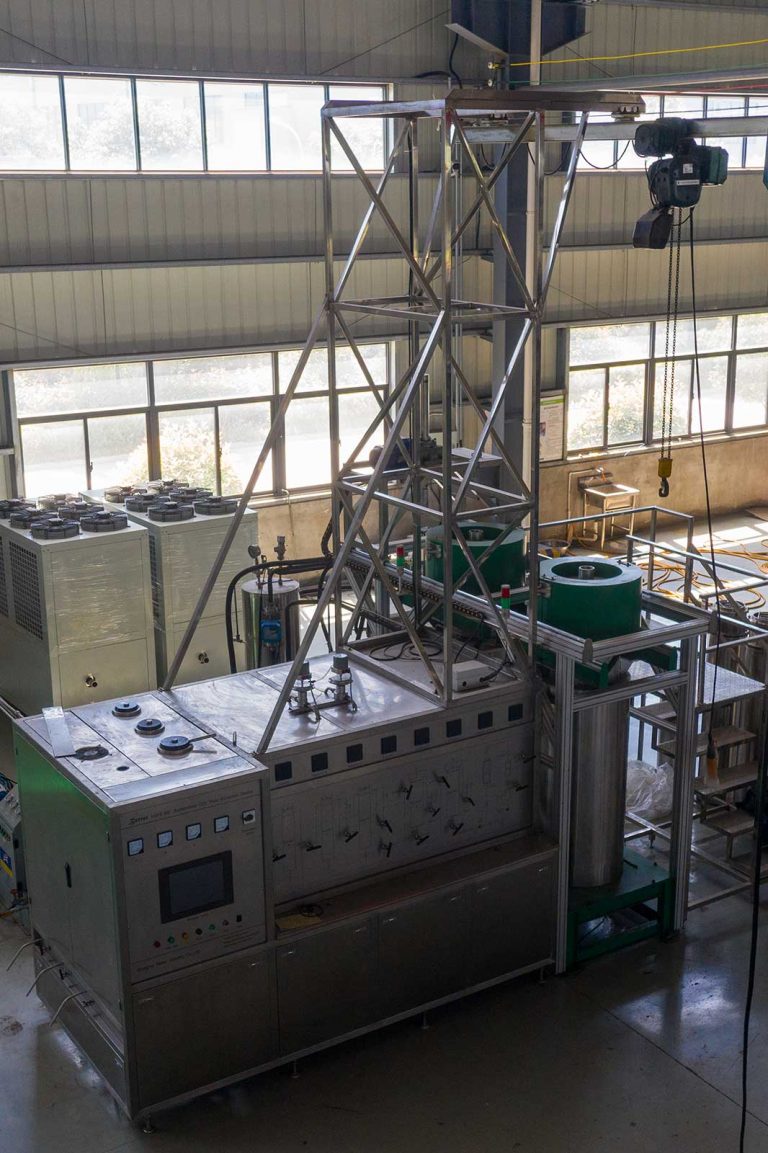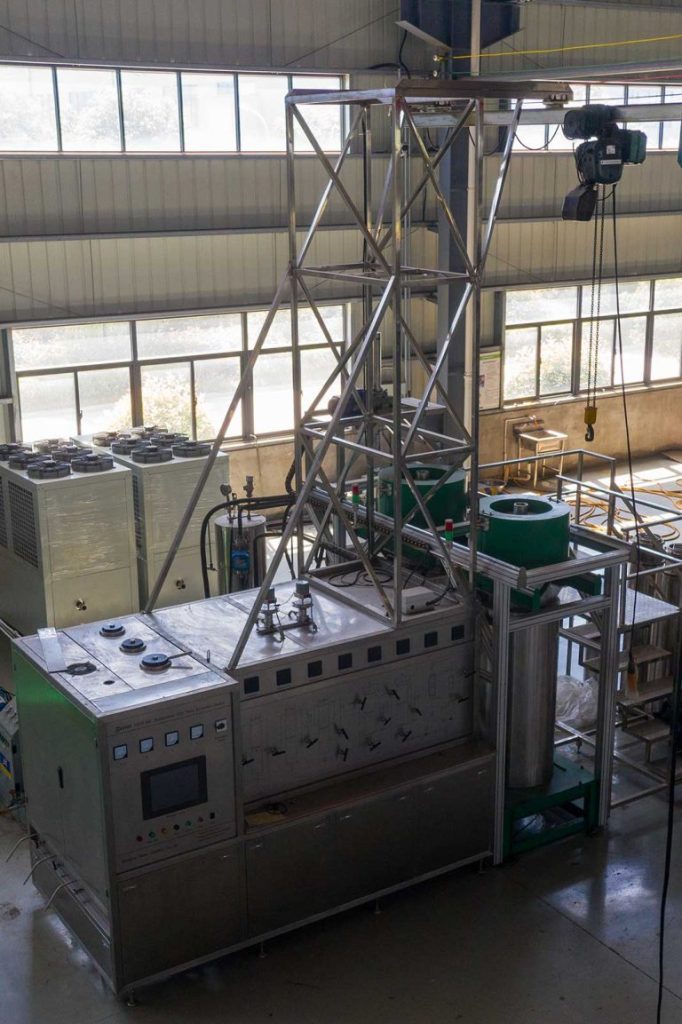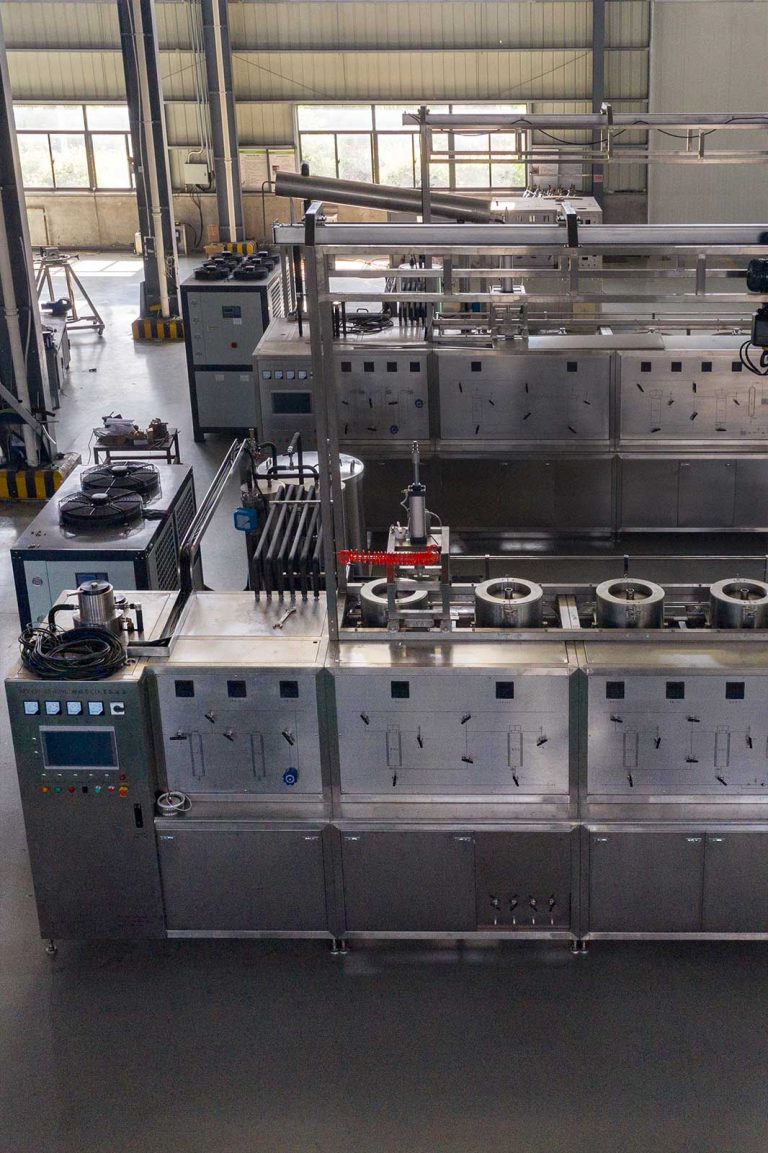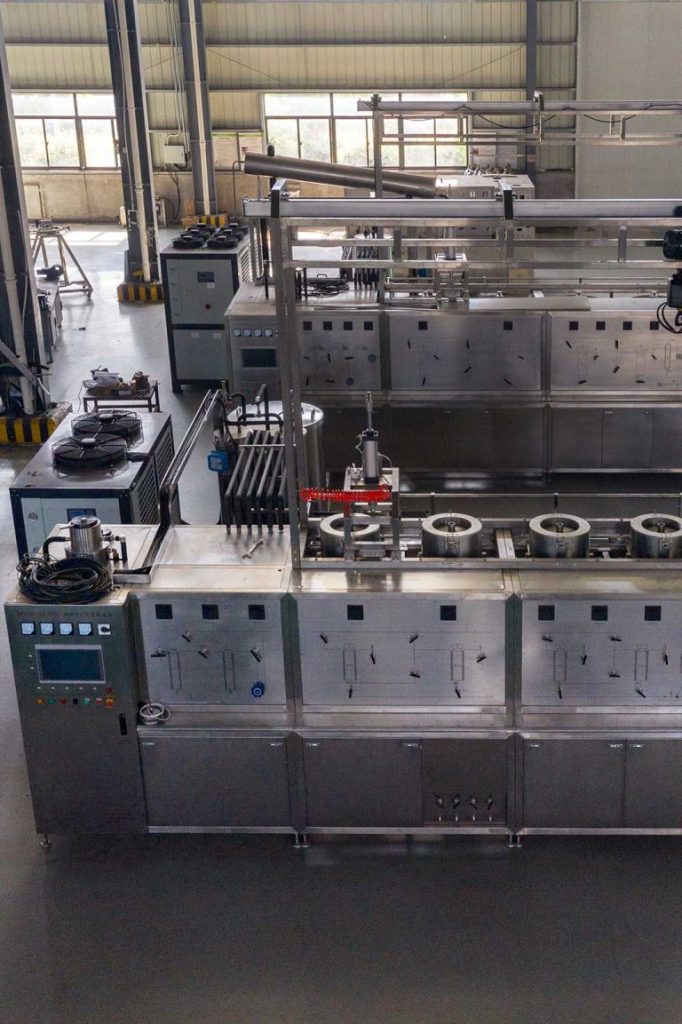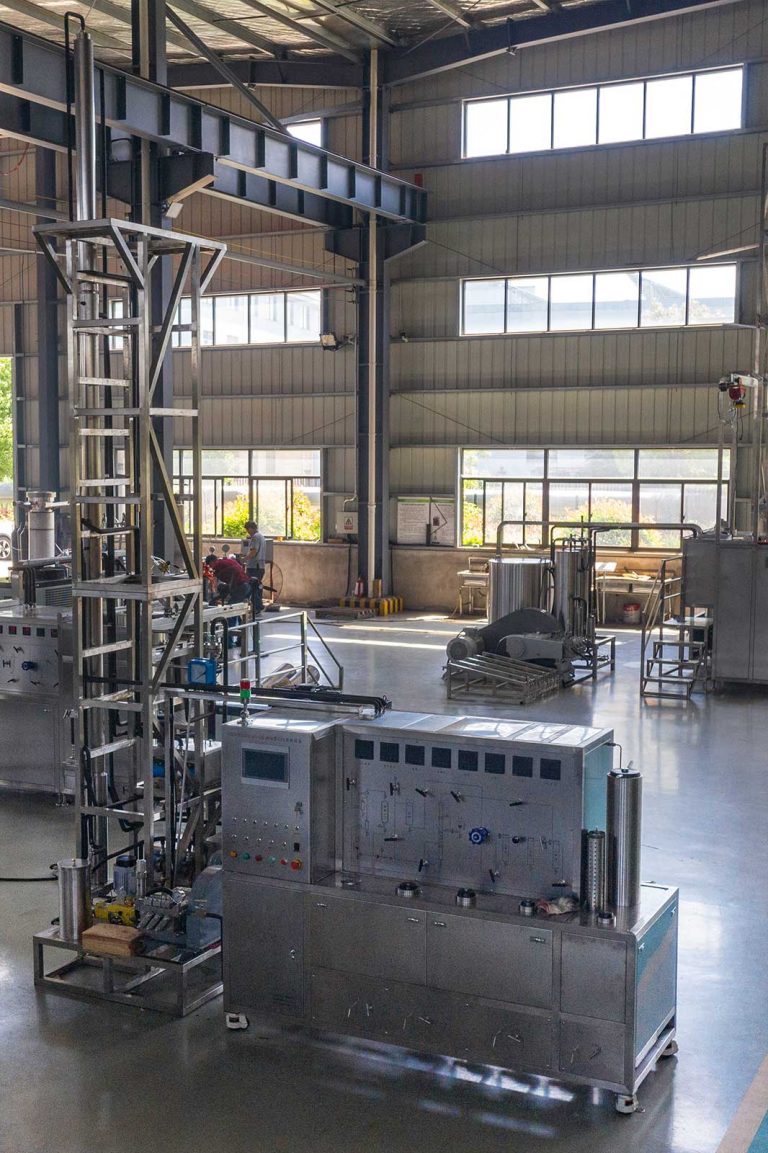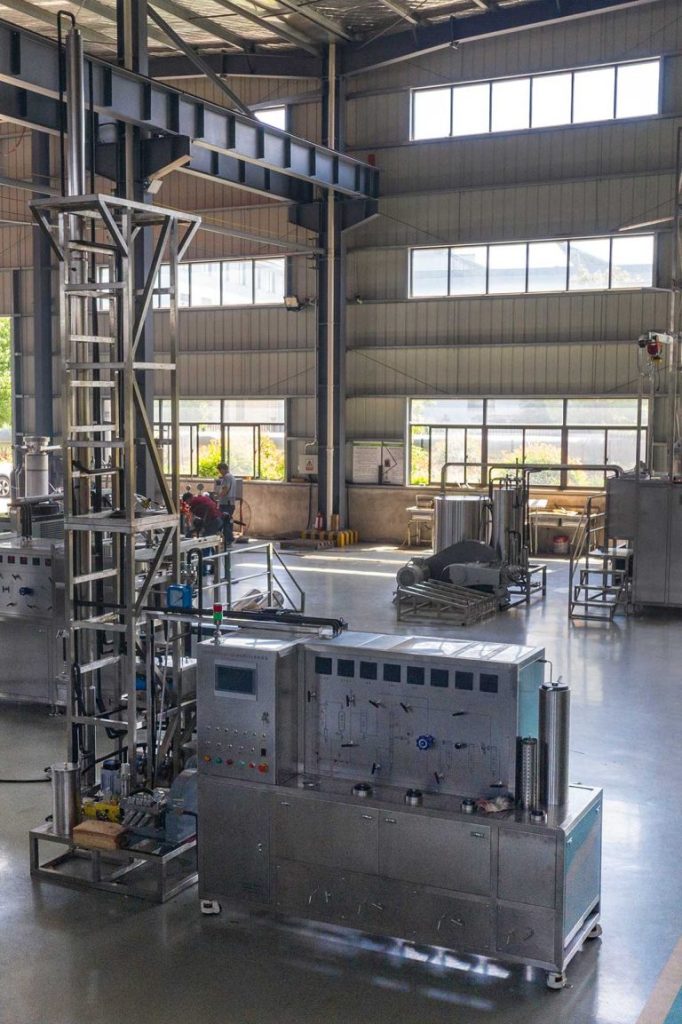 Industrial vs Small CO2 Extraction Machine
Supercritical CO2 extraction systems are a collection of multiple technologies. It includes mechanical structures, pressure vessels, pipeline valves, instrumentation, electrical control, and chemical processes.
In the small CO2 fluid extraction machine, the structure of the device is simple, the volume is small, and the design and manufacture of laboratory equipment are relatively simple.
However, the design of large-scale industrialized supercritical CO2 extraction machines is complicated. The industrialized SFE systems require continuous filling of materials and continuous extraction functions. In the use of solvents, CO2 tail gas is also required to be recycled and used to reduce costs and improve efficiency.
Therefore, in large-scale industrialized supercritical CO2 extraction systems, due to the amplification of process parameters, the structure of the system is correspondingly enlarged, and the requirements for heat exchange devices in the system are also increased. It is impossible to learn from the structure and system control process of small devices and must be designed according to standards.